April 2016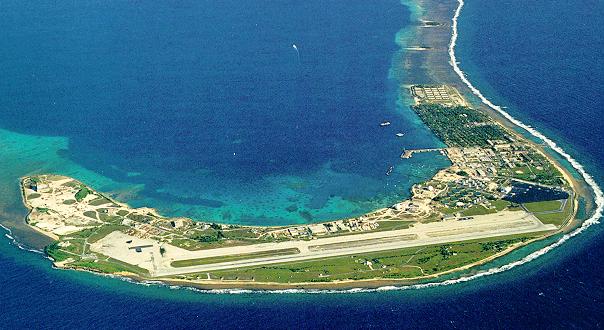 The Marshall Islands have begun an extraordinary legal challenge against the world's nuclear powers, aiming to reinvigorate momentum towards global nuclear disarmament.
North Korea: Kim Jong-un, said North Korea would soon conduct a nuclear warhead explosion test and a test launch of ballistic missiles capable of carrying nuclear warheads, the official KCNA news agency has reported.
USA: President Obama will welcome world leaders to Washington for his fourth Nuclear Security Summit, a biennial event he initiated to mobilize global action to prevent terrorists from acquiring atomic bombs. The Republican-controlled Congress is pushing the most ambitious arms control project in recent memory. Inexplicably, President Obama is the one resisting. Last year Congress authorized and appropriated funding for initial research and development of low-enriched uranium fuel for America's naval reactors. This project could be a game-changer, since the United States is the world's biggest user of bomb-grade naval fuel. Simply by signaling an intention to convert to safer fuel if feasible, the United States would put substantial pressure on Russia to follow suit, and would reduce Iran's justification for seeking highly enriched uranium. That would seem like a nobrainer addition to the president's laudable nonproliferation agenda, which helped earn him the Nobel Peace Prize. Instead, the president has opposed it. When Congress initiated the program in the 2016 fiscal year, the White House objected on the ground that funding was to be taken from an existing Energy Department nonproliferation account. Eventually, the president acquiesced to the first-year funding as part of larger legislation.
According to a recent market research poll in Germany, 85% of German citizens want US nuclear weapons currently deployed in Germany to be withdrawn and 88% do not want them replaced with more usable ones. A massive 93% of the German population think that nuclear weapons should be banned.
---